A pocas semanas del estreno de su octava temporada, la serie 'Game of Thrones' de HBO reveló el último tráiler del que será su último ciclo, que se estrenará el 14 de abril.
El video, que HBO y 'Game of Thrones' revelaron casi en paralelo en sus redes sociales, comienza con las imágenes de una agitada Arya Stark (encarnada por Maisie Williams), quien se enfrenta a una peligrosa situación.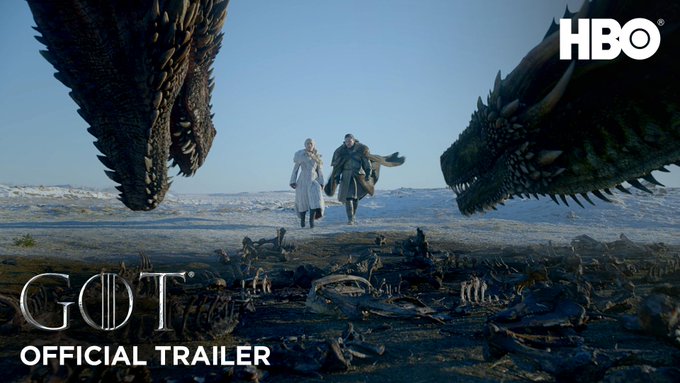 La producción ha entregado algunas noticias a cuenta gotas. La fecha del estreno apenas se supo a comienzos de año, junto a un pequeño video en el que se ven a tres sobrevivientes de los Stark: Jon Snow, Arya y Sansa (la ausencia de Bran generó todo tipo de especulaciones).
(9)